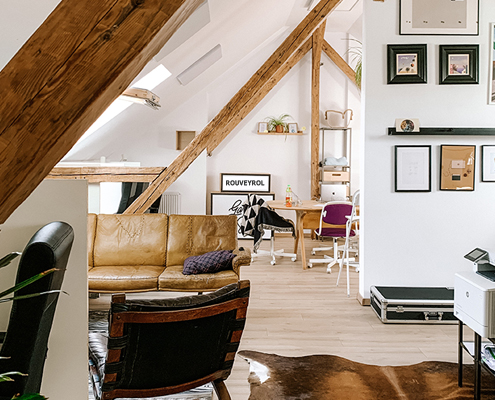 When you want a stunning new space but don't have room to expand, an attic loft could be the answer. People throughout the community are looking to this notoriously ignored room and recreating it to make it their favorite part of their home.
We'll build you the space you never knew you had! Talk to the Attic Loft specialist.
Call (205) 938-4075
In many areas, this home renovation project has the highest return on investment. So what are you waiting for?
Attic Loft Ideas
Quality attic loft designs don't just come from professionals. Some of the best ideas come from the homeowners who have sat in the room and poured through magazines looking for inspiration. While we can start from scratch, we like to take your ideas and fine tune them to make them both beautiful and functional.
Typically, not every idea will work. Some homes don't have the structural strength to support major additions, while others would leave the space cramped or confused. We won't just shoot down your hard thought of plans. We offer creative solutions.
Attic Loft Designs
The plan of action for your new space all depends on what you hope to use it for. A space that will become a luxury spa bathroom getaway would take a much different course than an independent living space for an elderly loved one in your care. Our local attic loft company develops a careful plan for the project to eliminate miscommunications and delays that happen so often during home remodeling.
We work with you to ensure that you remain within your budget and are happy with the progress. Client satisfaction is always at the forefront of our minds, which is how we've earned an A+ rating with the BBB. When you need a professional attic loft designed and built for you, contact a contractor with the experience you need to get it done right. Call us today!
We specialize in attic loft remodeling in Birmingham, Hoover, Homewood, Vestavia, Mountain Brook, Pelham AL, Trussville, Chelsea, and Helena, AL.