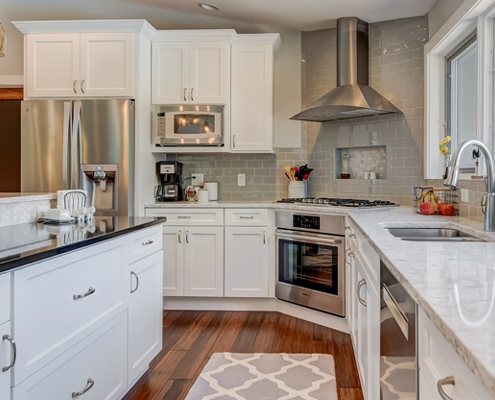 When it's time for a kitchen remodel you need to have a plan. Core Remodeling transforms outdated kitchens into beautiful and functional culinary spaces.
Our kitchen renovation ideas and skills turn your tired old cooking space into a warm and inviting place to make new memories. Let us show you all of the design possibilities today!
Call (205) 938-4075
Your idea of what the perfect kitchen makeover looks like isn't the same as everyone else. This is your cooking and gathering spot, so get what you want. We have the skills, experience, and pricing to bring your dream kitchen to life.
Kitchen Remodel Contractor in Birmingham
More and more homeowners are recommending us for kitchen remodel ideas and renovation projects because we listen to our customers. This type of project becomes the focal point of your home. Expert craftsmanship and attention to detail ensure your satisfaction when it's completed.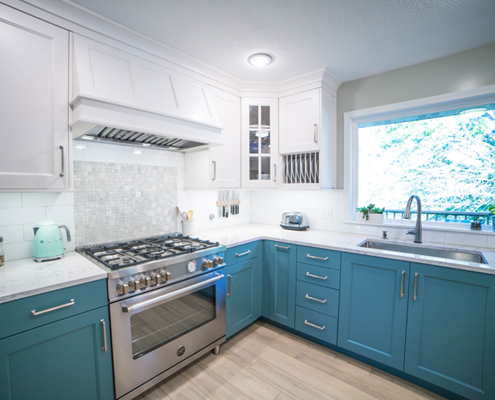 Renovating a kitchen often involves all or most of the following components of this space:
Kitchen Cabinets – Color, style, material, and size.
Kitchen Countertops – Granite, quartz, solid surface, wood block.
Flooring – LVP, hardwood, tile, marble, stone.
Lighting – Canned lights, pendants, accent, chandelier.
Appliances – Residential, commercial, stainless, painted.
Plumbing – Sinks, garbage disposal, island sink, stove spigot.
We are the local kitchen remodeling contractor in the Birmingham area. This means we're close by for any maintenance should the need arise. We warranty our workmanship and provide outstanding cleanup once the project is finished.
Affordable Kitchen Remodeling
While it's true that having a budget for this project is a must, it doesn't mean that it must be expensive. The truth is that affordable kitchen remodeling contractors exist and we're one of the most recommended for exactly that.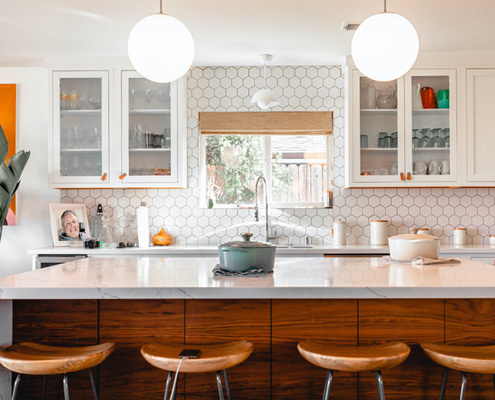 We provide substantial kitchen remodel value to our customers and to those they recommend us to. By keeping our prices reasonable and affordable, you get more for your dollar. Be wary of cheap or low-cost kitchen renovation companies. They cut corners in quality and materials to save you money but the results won't last.
Kitchen Remodel Cost in Birmingham AL
As of October 2023, the average cost for kitchen remodeling in the Birmingham area was $12,800 for very small kitchens and $27,300 for larger ones. Many factors determine how much you'll pay to renovate your kitchen.
Appliances, flooring, lighting, plumbing, electrical, cabinetry, and countertop choices have a significant impact on keeping costs within your budget. Even so, our home remodeling company shows you how to maximize your money to get the most out of your renovation.
We remodel kitchens throughout the Birmingham area, including Vestavia Hills, Mountain Brook, Homewood, Hoover, Pelham, Alabaster, Chelsea, Helena, and Trussville.