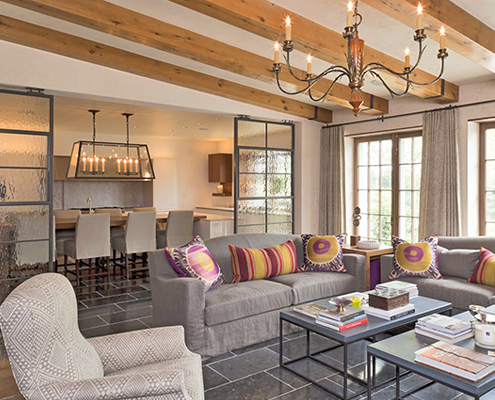 When you need more space, a quality room addition can expand your home and make it more comfortable. Our contractors work to find the most convenient and affordable solutions to add to the square footage of your home.
The best room additions add value to your home. Make space, make money.
Call (205) 938-4075
Expansion can be scary, especially when you're on a budget. We'll work with you every step of the way to ensure the end result is something worth every penny. Our record stands on being on time and on budget!
Room Addition Contractor
Homeowners decide to add a room onto their home for a lot of different reasons. Sometimes they're family is growing with a new baby or an elderly parent moving in. Other times, they want to make their cramped master suite seem more spacious.
We are experienced in in adding and building some of the most beautiful:
Bedrooms
Bathrooms
Game Rooms
Living Rooms
Home Offices
Home Gyms
Home Theaters
Man Caves
Whatever the problem, a well-planned room addition design is the solution.
A second bath – If morning routines are slowing down because of congestion, you may need to add a bathroom to your floor plan. We can steal a few square feet here and there from unused spaces like large rooms and empty closets to give you an extra restroom. If you've got the exterior space, we can even push outward and create a whole new space.
A better living space – Smaller homes are often equipped with tiny living rooms to accommodate the necessities more adequately. Our reputable room addition contractors can knock down the walls and open up opportunities. Many times, great rooms can be created by eliminating walls between the dining room and kitchen and adding on to the family space.
Local Room Addition Builders
Ten years of experience allows us to give you the best results at the most affordable prices. Our clients love what we do for them. We have no complaints within the Better Business Bureau. We earned our reputation by carefully planning every project and ensuring that they run consistently and without issues. Count on us to give you the home you've always wanted.
We are a professional room addition builder in Birmingham, Hoover, Homewood, Vestavia, Mountain Brook, Pelham AL, Trussville, Chelsea, and Helena, AL.