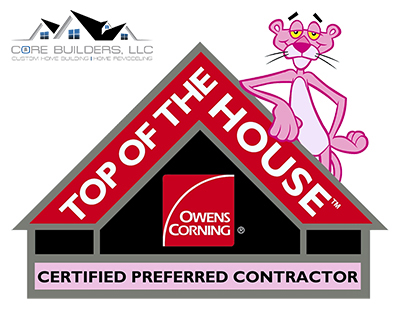 Is your Attic Insulation costing you hundreds of dollars in heating and cooling bills? It doesn't have to and it's very affordable!
Replace the old insulation in your attic today and save big money tomorrow!
Call: (205) 938-4075 for a free inspection
Doesn't matter if you have blown, fiberglass, cellulose or any other type of insulation materials; if it's old, wet or matted down, it needs to be replaced.
Attic Insulation Company
The entire Birmingham area knows that One Call Remodeling creates some of the most beautiful Attic Conversions. Keeping that area dry and comfortable is a must and it all starts with installing the best thermal barrier.
In fact, as a Certified Preferred Contractor for Owens Corning, we only use their Pro-Cat encapsulated insulation. It's pink, doesn't itch, and won't settle over time. Furthermore, it resists moisture that attics can get from exhaust fans and other ventilation systems.
Only hire a licensed and insured insulation contractor when it comes to quoting and installing energy-efficient insulating products.
Is It Time To Replace My Insulation?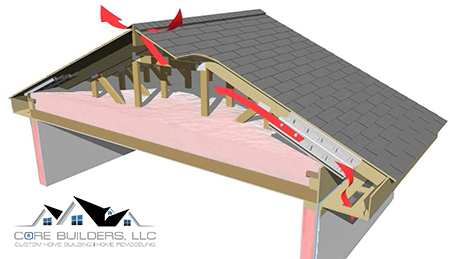 How old is the insulation in your home's attic? If it's 7 or more years old, it's time to have it measured and inspected for proper R-Value. Over time, old insulation can settle and make your home under-insulated.
So, how do you know if you have old attic insulation? The top 3 ways to tell if it's time to remove and replace your old insulation is as follows:
Sight – Look at it. Has the loose fill insulation sunk below the wood rafters? Is it discolored or stained?
Smell – Take a whiff. Does it smell musty or moldy? Worse yet, smell rodent urine? The nose won't lie!
Touch – Feel it. Is it wet with moisture and squishy? Does it disintegrate in your fingers?
If you answer yes to any of the signs above, it's time to replace your old insulating material with new ones.
Best R-Value For Attics
If you didn't know, R-Value is a term that stands for the amount of resistance insulation has when it comes to allowing heat to travel through it. Properly insulated attics in our area of Alabama are between R-40 to R-60, according to Energy Star.
We install new attic insulation in homes throughout Birmingham, Hoover, Homewood, Vestavia, Mountain Brook, Pelham AL, Trussville, Chelsea, and Helena, AL.