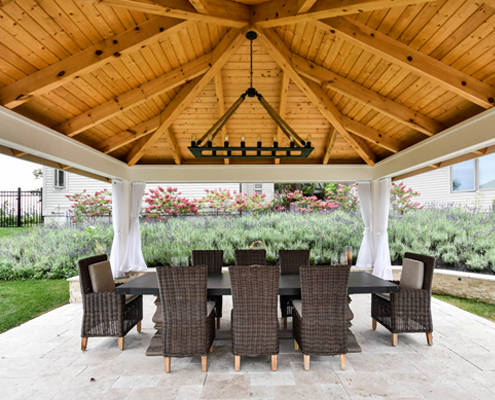 Patio enclosure builders can help you to spend more time outdoors all year long. There are many options available and the will suit your family better well.
Get a top quality patio enclosure
at an affordable price. Call (205) 938-4075 for
a free estimate!
Let us help you explore your options, find the right one for you, and develop the perfect design to match your home. Call now for your consultation.
Patio Enclosure Builders
We're professionals with a lot of experience, but we know that some of the best patio enclosure ideas come from the homeowners. They live in the home, and they know what results they want. So we listen carefully to what our clients have to say. We help shape and focus their ideas and turn them into great designs.
Covered Porch – While a covered patio offers the most basic protection from the elements, the designs available are anything but basic. We can help you to produce something simple and stylish to elaborate and elegant.
Screen Room – A screen room keeps you out of the elements and away from bugs. With the added security, you can feel comfortable with your children, pets and belongings being in a protected, controlled environment.
Sunrooms – For the most complete protection, this patio enclosure is completely closed off but still offers beautiful views through expansive windows. Enjoy the comfort of the indoors all year round.
Local Patio Enclosure Construction
You'll be amazed at the difference one of these enclosures can make to your home. Update the style and expand the usable space. Our team of local contractors have served the area for more than 10 years and offer the best in customer care. With us, you won't have to worry about delays, miscommunications or problems in the future. We guarantee our labor. Contact us today for a free estimate on any project.
We specialize in professional patio enclosure construction in Birmingham, Hoover, Homewood, Vestavia, Mountain Brook, Pelham AL, Trussville, Chelsea, and Helena, AL.